Calendar of Events
February 19, 1979

Elvis Costello and the Attractions live at Dooley's.
March 10, 1979

Peter Hammill in concert... at Dooley's?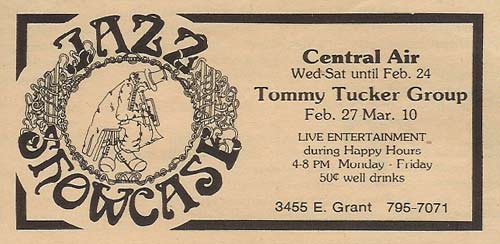 April 1979

KWFM celebrates 9 years at 92.9 with a free concert featuring Tucson groups Street Pajama, Tommy Tucker, Central Air & Bob Meighan. Expecting a turn out of at most 1500, Tucson showed KWFM how much we love them: an estimated 15,000 came to Reid Park to wish KWFM a happy birthday.

August 1979

KWFM sponsors a Creative Photography contest with Kaples Kamera (sp?). The Grand Prize winner took home a Canon AV-1 Camera.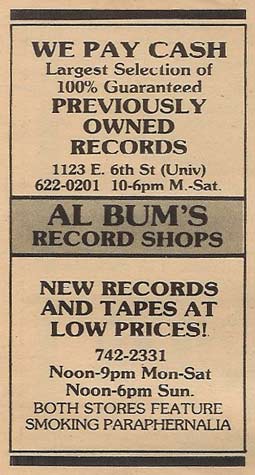 August 23, 1979

KWFM Live at the Night Train with the Dixie Dregs.

September 11, 1979

Their Desolation Angels Tour brings Bad Company to Tucson.

October 27, 1979

KWFM Fall Jam '79. A benefit concert for The March of Dimes. The concert was held at the Tucson Dragway and featured Point Blank, Michael Nesmith, and the Air Brothers.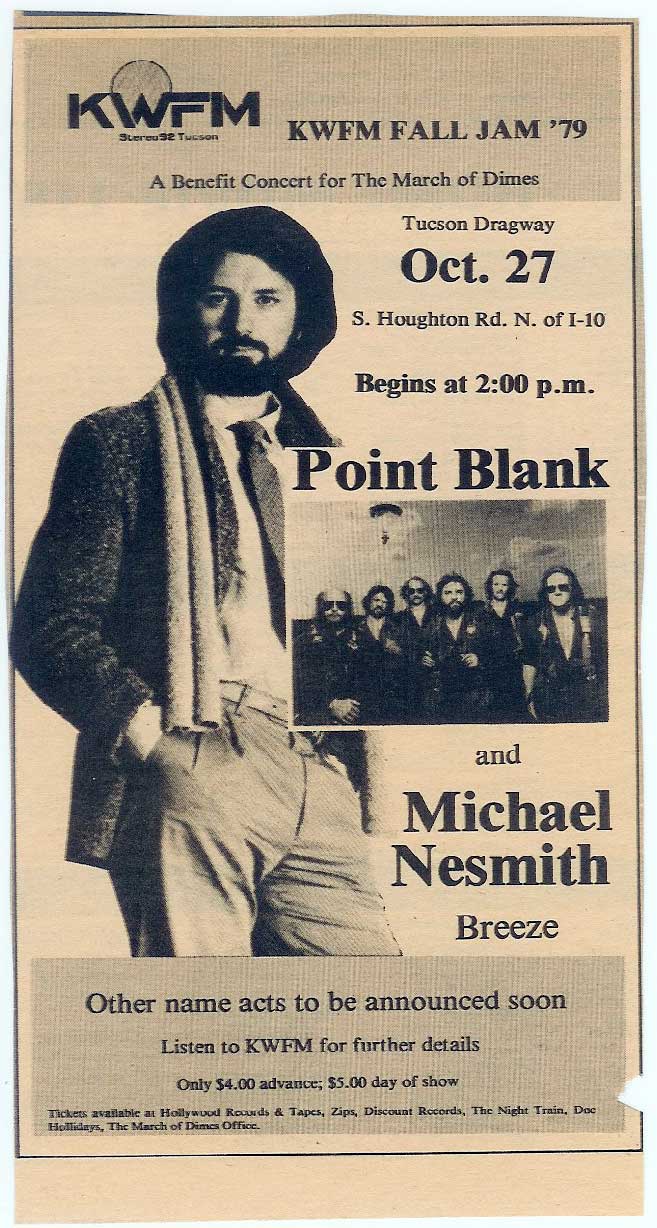 December 22, 1979

KWFM welcomes ZZ Top to Tucson on their Degüello tour. It was to be the last "Festival Style Seating" concert in Tucson, a few weeks following The Who's Riverfront Coliseum venue.