Welcome To The KWFM 2010 Reunion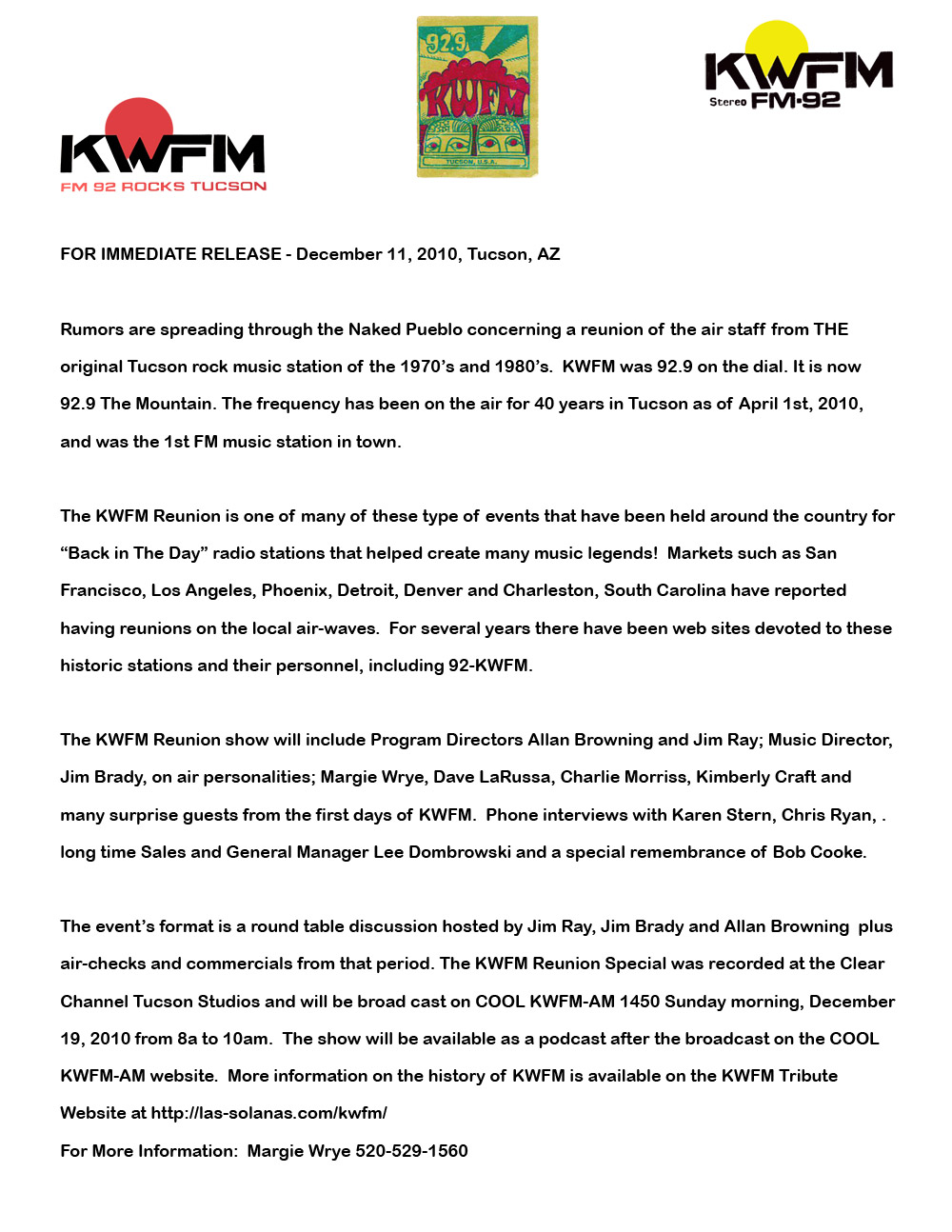 2010 marked the 40th anniversary of KWFM's inaugurating Tucson to Free Form Progressive Rock. Talk persisted about a reunion, while Margie Wrye and others tried to put together a "Relive KWFM" all day show on April 1st at one of the local stations. It came to naught, alas.
Then in October, Margie told me Jim Ray was coming to town and so everyone started making plans for a first class reunion party. The gang got together that afternoon at the Clear Channel studios at Oracle and Fort Lowell to record a "Reunion Round Table Discussion", and several of the station's luminaries reflected on their personal experiences at Tucson's most beloved radio.
That evening, we convened at the El Charro on Wilmot and Broadway for food, drinks, photos and fun and I got a chance to meet several of the staff face to face. An honor, to say the least, to at last meet the people whose voices entertained us and decorated our youths.
The Reunion Round Table was broadcast on another KWFM... the AM station better known as to Tucsonans as Kool 1450. The show was broadcast on Sunday, December 19th at 8AM. For those of us that used to rock with K-dub late Saturday nights, our friends at KWFM figured we might be nursing a hangover Sunday morning, so they've made the entire show (commercial free) available online.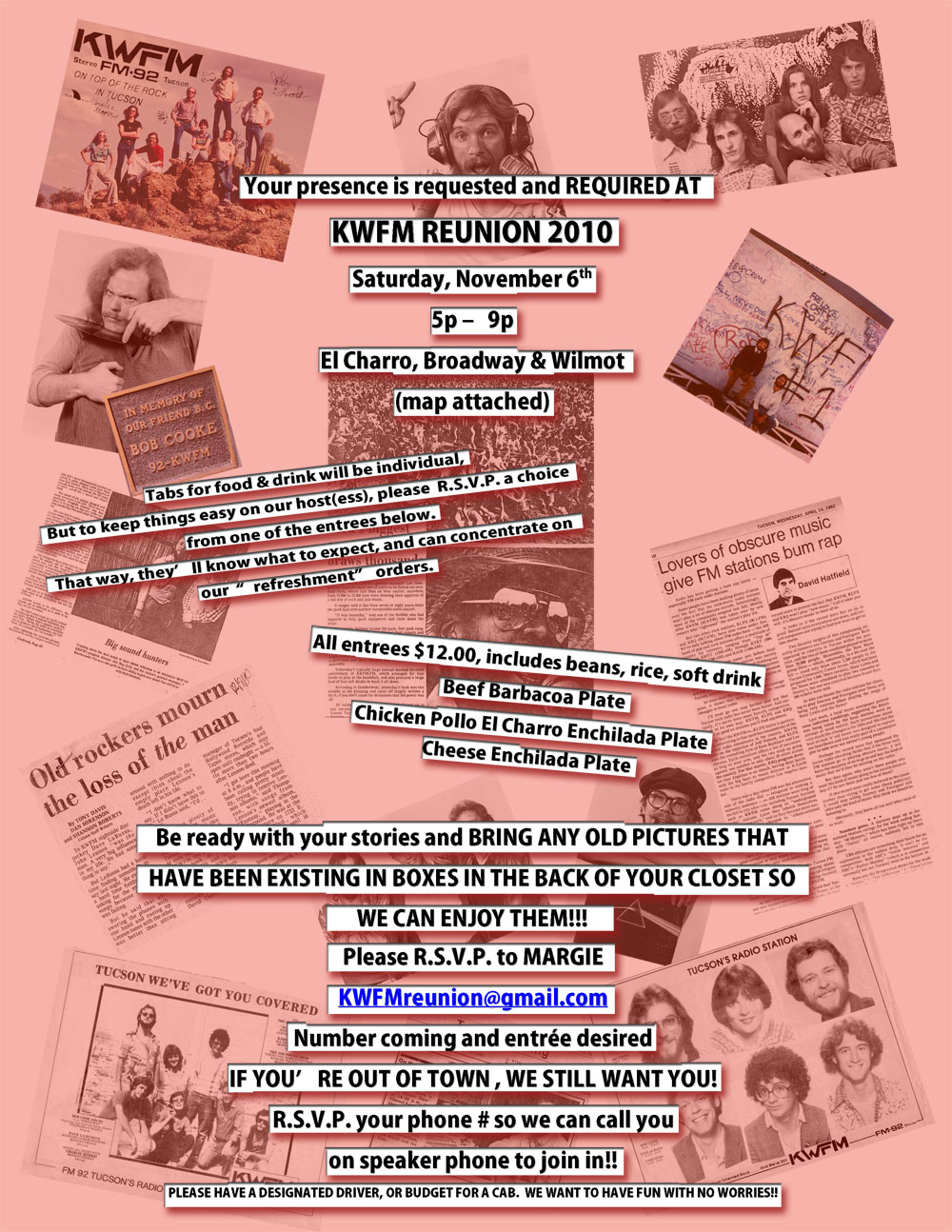 While you're listening to the show, why don't we join the KWFM staff at the reunion party? Dave La Russa has prepared a souvenir cd for everyone attending, and even Tucson's best photograher, Bruce Schockett is there, camera in hand.